Activ7 aids muscle preparation, recovery and maintenance for professional athletes and fitness enthusiasts. 
Activ7 is a blend of 7 essential oils (camphor, eucalyptus, peppermint, aloe Vera, orange, lemon and rosemary) which can be massaged into the muscles to reduce post workout soreness by encouraging blood flow and speeding up the recovery process.
We have combined 100% naturally moisturising oils of the highest quality to give you versatile oil that can be used anytime to prepare, compete and recover.
Our recovery oil now comes with 2 applicators - you can decide whether you like to spray or roll on your recovery oil.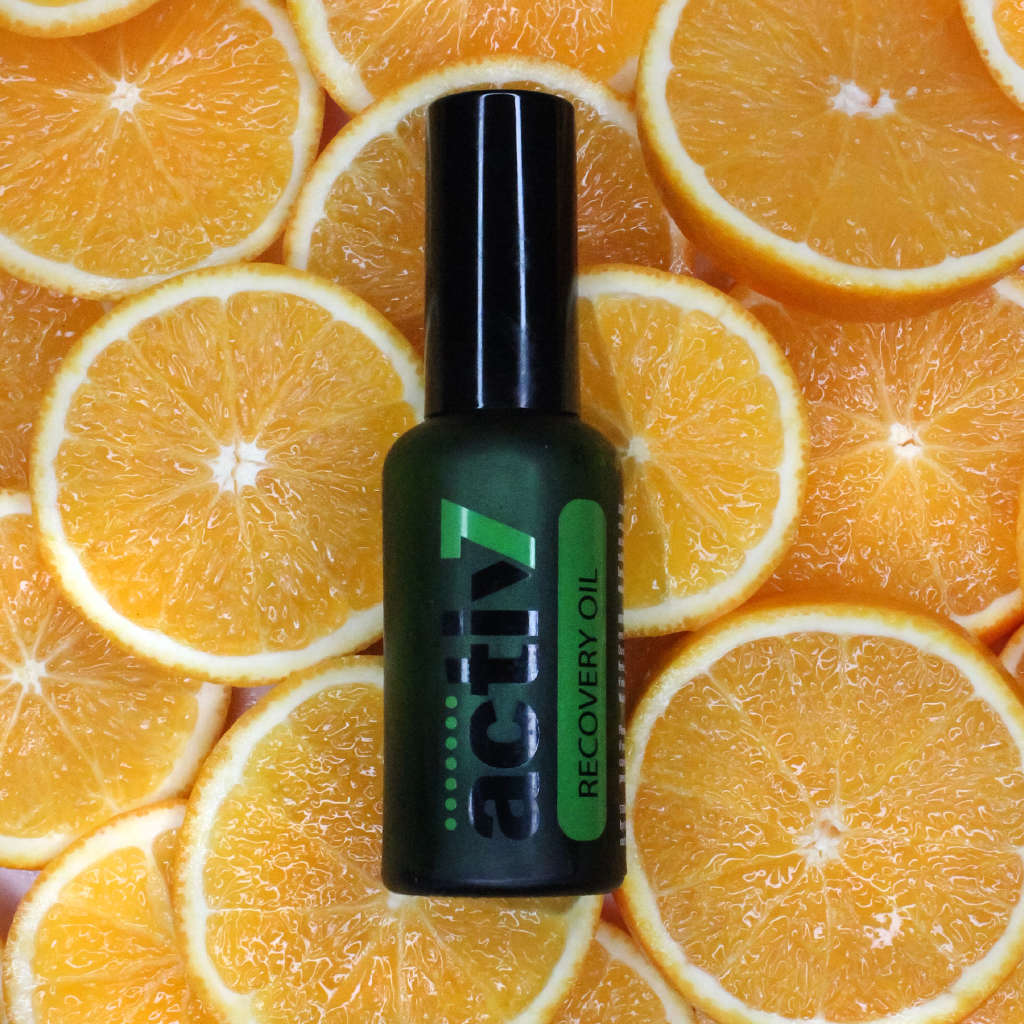 7 Active Ingredients
Camphor
Eucalyptus
Peppermint
Aloe Vera
Orange
Lemon
Rosemary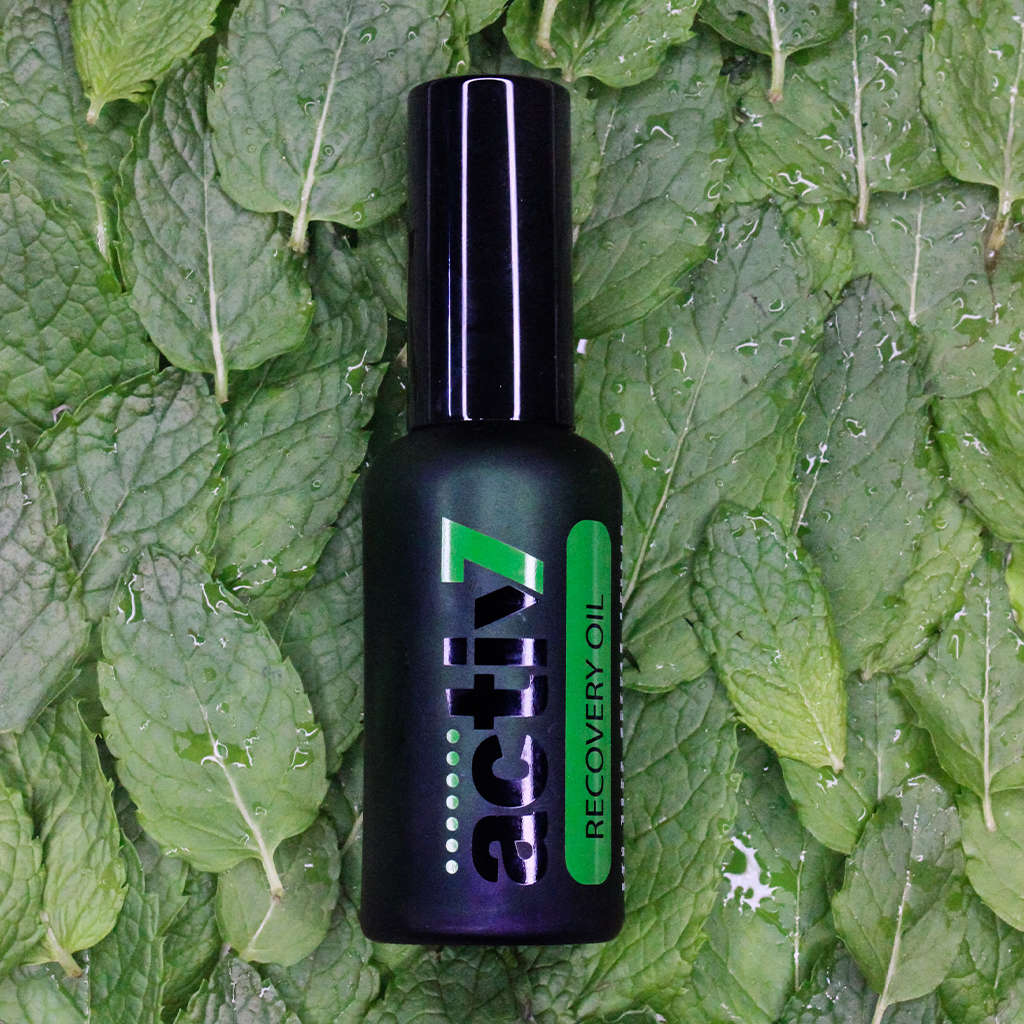 Why Essential Oils?
Essential oils are convenient, quick and easy to use.
Essential oils are organic substances the liquid of plants.
Essential oils can immediately penetrate the skin and cell membranes.
Essential oils have oxygenating properties.
Essential oils are high in antioxidants.
Essential oils soothe muscles and joints.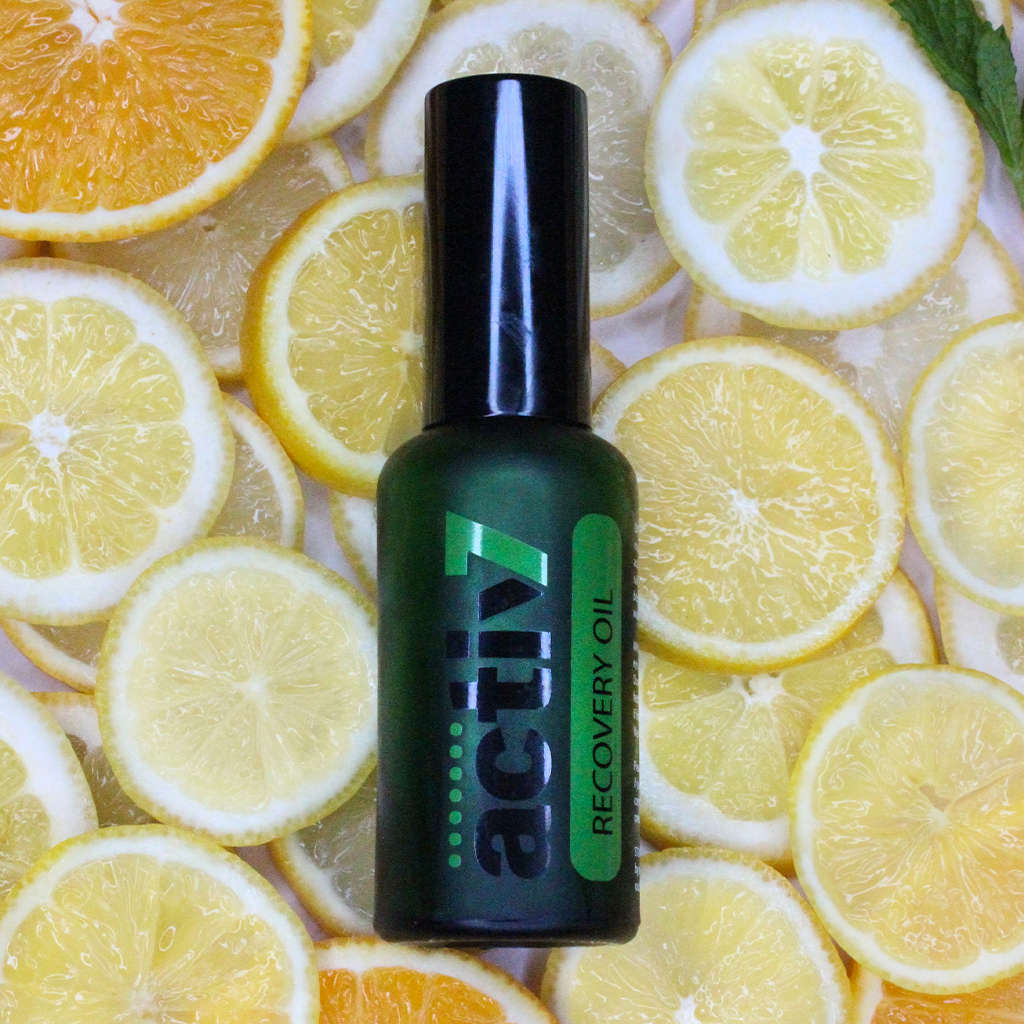 Things we DO NOT USE
We believe in only using ingredients that you can pronounce the name of and know what they are without needing a medical degree.

SLS, ALS, Artifical Preservatives and Conservatives, Parabens, PPG - PolyPropylane, Glycol, PEG - PolyEthylane Glycol, DEA, Toxic and carcinogenic Nitrosemites, Petroleum, Parafin, Ozorkite, Aluminum, Aluminum Chlorohydrate, accrylates, artificial colours, D&C, FD&C, Benzophenones, Bronopol, Carbomers, Cyclometicone, DEA, Diazalididinyl Urea, DMDM hydantoin, EDTA, Glycolstearate, Imidazolidilnyl Urea, Lanolin, methenamine, methyl-chloroissothiazolinone, Padimate-O, Parabens, PEG's, Polypropylane Glycol, Polyexyethylane, Phthalates, Phenoxythanol, Quaternium 15, Silica, Talc, TEA, Triclosan.
Activ7 Recovery Oil 50ml